Football without fans, it is safe to say, is nothing. You take away the fans and the interest and every footballer that is getting paid to kick a ball around a field can kiss goodbye to their wages. Football is now a business and for a business to survive you need income. Where does the income come from in football? From the fans when they buy tickets, shirts, and other merchandise. You might be sitting there thinking that they get a lot of money from sponsors, but who will sponsor a team that has no fans? Therefore, it is important for every club to keep their fans happy and that is why the Bradford City Supporters Board was created.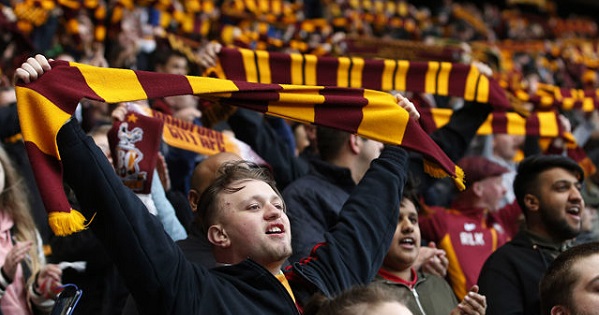 The Purpose of the Bradford City Supporters Board
The Bradford City Supporters Board was created back in 2012 by David Baldwin, the former Chief Executive. Through a mixture of independent members and supporter groups they are the link of communication between Bradford City A.F.C and their fans. Every now and then they will have meetings with the club officials and discuss matters that fans have asked them to bring up. Furthermore, they discuss ways that they can improve the club as well as the football experience for the fans. For example, they decided to do a crowdfund to raise money for new changing facilities for the players as well as a new LED video screen that can be put to good use during matches.
However, they are not only interested in helping out the football club, they like to try their best to help out the local community as well. One way that they do this is having a bucket collection during the last home game of the season to raise money for the local Burns Unit. The reason why it is specifically the Burns Unit is that Valley Parade had a bad fire in 1985 that saw 56 supporters lose their lives and hundreds suffer severe burns. These victims were obviously treated in the local Burns Unit. Each year they help to raise hundreds of thousands of pounds.
One thing that really irks a football supporter, no matter which club they support, is when the club increases the prices of tickets. Therefore, the Bradford City Supporters Board spoke to the club and came to an agreement that they would not increase the ticket prices for the foreseeable future.
Every now and then you get an idiot who thinks he is funny that will run on the pitch and try to interact with the players. Once is bad enough, but when it happens often it is putting the footballers at risk. You only have to cast your mind back to the 2019 Championship game between local Rivals Aston Villa and Birmingham in order to see what we are talking about here. During that match, which was being played at St. Andrew's, a Blues fan ran onto the field and cowardly punched Jack Grealish in the back of the head. Grealish was floored, but he got back up and went on to score the only goal of the game. The thug who assaulted him was eventually jailed for a few months. The Bradford City Supporters Board runs regular campaigns to highlight to the EFL and FA the dangers that can occur from pitch invasions.
How to Contact Them
If you are a Bradford City fan and you have an issue that you would like the Bradford City Supporters Board to bring up with the club officials then you can get in touch with them using the email address [email protected] Furthermore, you should follow them on their Facebook and Twitter pages so that you can keep up to date with any events that they are planning.