All football fans, no matter what club they support, believe that they are the best fans in the world. You could even ask Manchester City fans if they feel that they are the best fans in England and they will tell you yes, depsite the fact that a trip to the Etihad is like going to your grandmother's funeral. However, there is one set of supporters that can seriously claim to be the best in the land, and these are Bradford City fans. The passion and atmosphere that you can feel when watching a game at Valley Parade is second to none.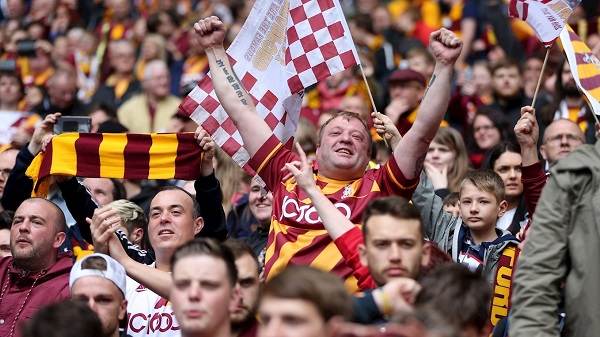 Best Chant Ever Seen at a Football Match
All football fans pride themselves on the chants that they make for their beloved team but, if we are being honest with ourselves, the majority of them are pretty poor or embarrassing. For example, Chelsea fans will often sit there for most of the game chanting "Chelsea, Chelsea, Chelseaaaa, Chelsea, Chelsea, Chelseaaa" - we wonder how many genisues it took to come up with that one. Or, when David Ospina used to play for Arsenal, every time he took a goalkick the Arsenal fans would chant "Ospinaaa" - London is full of original and inventive football fans it would seem. Just to clarify, we do not have anything against London or football fans from London, we just think that their chants are pretty unimaginative and boring.
When it comes to the best chant ever seen in football, the award has got to go to Bradford City fans. They were playing Doncaster in League 1, and to celebrate the fact that they were 3-0 up against their local rivals, one Bantams fan decided to go grab a pie. Not missing a beat, one fan started singing "He's eating a pie", which was then followed up by "Have you got some sauce?", and when it was revealed that he had brown sauce, the chap chanted "He's got some brown". Before long, the whole terrace was chanting about this man and his pie. Marvelous stuff! We have linked the video at the end of this article for you because it is a must see. Only in Yorkshire would you get football fans singing about another fan eating a pie.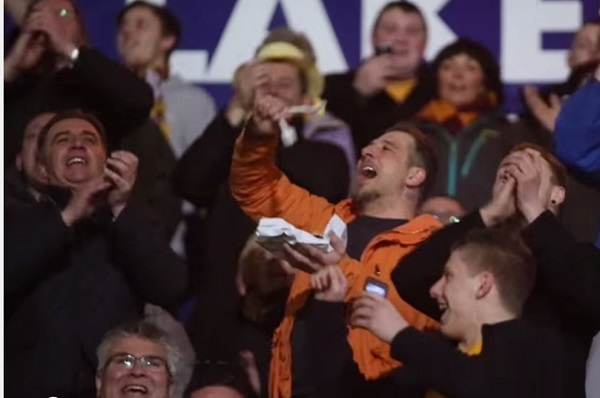 Bookmakers in Bradford
As well as being passionate football fans, there is something else that football fans in Bradford love to do and that is to place football bets. There are plenty of land-based bookies spread out across Bradford, such as William Hill and Betfred, so placing a bet is something that is not hard to do at all.
However, thanks to the Internet, you do not even have to leave the home now to go and place a bet, although we appreciate that there are still many sports betting fans who enjoy a trip to a physical bookmaker. Football is the most popular sport in the world, so every online bookie that you will come across will have a wide variety of football betting markets.
The fact that there are so many online bookies popping up now can make it quite tricky to decide what site is the best one for your sports betting needs, but this is where comparator websites come into play. These sites have experts that spend their time analysing all the important aspects as football betting sites out there, so that they can recommend the best ones for you when it comes to betting on particular sports. As example, you can find the best betting sites for football in the UK here.