Bradford is a city that is located in West Yorkshire, right next to the beautiful Pennine mountains. Like most of England's north, Bradford played an important role in the Industrial Revolution. The city was known for its textile production, but it also had some excellent mines and mills as well. If you are into your history, culture, nature, and exploring the Yorkshire way of life, then you really need to pay Bradford a visit. Below are some places you must visit when in this wonderful city.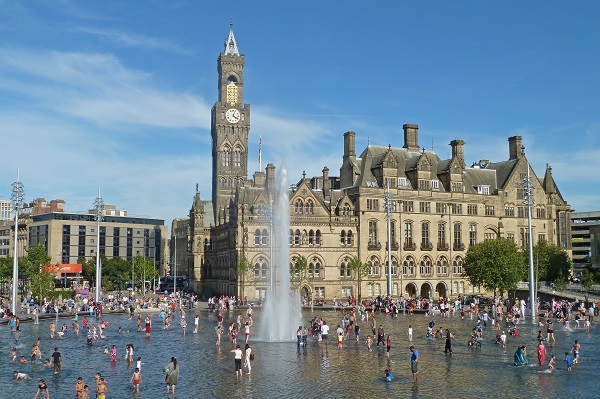 Bradford Industrial Museum
This is the perfect place to start off your Bradford trip. This museum will teach you all about the role that Bradford played in England's Industrial Revolution. The museum is actually inside one of the old textile factories and has all of the machinery that was important at the time. Here you will get an in-depth look at how all the different manufacturing processes worked. When you are finished exploring, be sure to grab a souvenir from their shop.
Lister Park
This is one of the most popular parks in the city. It has amazing scenery and is the perfect place to relax when the weather is good. You can explore the many beautiful flower gardens, go boating, or play tennis or basketball. The highlight of this park is the Mughal Water Garden - this garden features Indian and Islamic architecture that help to create a calming environment. If you are visiting Bradford for the first time, then you really have to spend a few hours in this delightful park.
Bradford Alhambra
If you are into your theatre, then you really should pay a visit to the Bradford Alhambra, which was built way back in 1913. This gorgeous building is now a listed building and there is regular entertainment on show here. Once you have been thoroughly entertained, you should stop by the theatre's restaurant for a great dining experience. You will remember a night at the Bradford Alhambra for many years to come.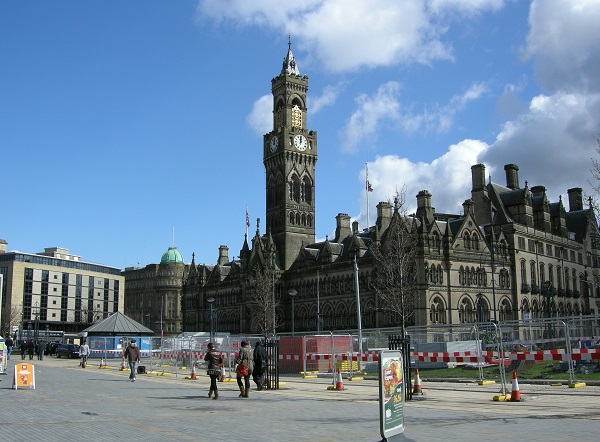 The Broadway
If you are into your shopping, then you really have to head on over to The Broadway. Here you will be able to find a wide variety of shops, so you will definitely be able to find what you are looking for. You don't have to be a lottery winner to afford the prices here. Once you have finished your shopping spree, you can head on over to the food court to recharge yourself.
Bradford City Park
You can find Bradford City Park in the heart of the city. There are large manicured gardens and a large space that has regular exhibitions, events, and market stalls. The Mirror Pool has the highest fountain in the United Kingdom, reaching thirty metres high. If it is hot and you want to have some fun, then you can even paddle in the pool. If you are an art fan, then the Impressions Gallery and Bradford 1 Gallery are nearby and are well worth a visit.